Take Control Of Your Paperwork Frustrations
And Uncertainties

Let our professional agents & office professionals assist you in preparing your important documents for you!

Your Specialty Document Preparation Company
Document Preparation Team Limited (DPT) is a specialized company that serves as document preparation agent for those who desire assistance in completing documents, forms and applications. We are not affiliated with any federal agency and our agents are not attorneys, financial advisers, or lenders. DPT serves only as an authorized agent appointed by our clients under a mutually-agreed-upon contract. Our agents prepare documents for you and can suggest what we think is best cost-effective solution for each unique client situation. Clients can consider DPT as their own personal assistant to help take the time and frustration of preparing and submitting a variety of often-confusing and time-consuming forms and documents.
As agent, we maintain a fiduciary duty to our clients by completing, filing, and tracking any documents from start to finish. We will never coerce, entice or otherwise misrepresent our services. Contracting for our services as an agent is voluntary. All clients must understand that they have the right to do all the paperwork themselves and are free to seek legal advice prior to engaging DPT. The final decision on any application document completed on a client's behalf is made by the applicable agency or their designee and is solely based upon the information provided by the client. DPT will provide the services for which they are contracted but final results are beyond our control and are never guaranteed. It is important to us to be honest and transparent at all times and only work with clients on programs that have a reasonable likelihood of success. The final decision to use DPT as their agent to prepare documents and track their progress will always be up to the client.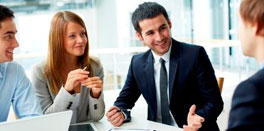 Our Mission


DPT's mission is help our clients with the completion and filing of various documents required for their particular situation. As their agent, we aim to provide the best opportunity for them to achieve a satisfactory solution to their  issues. We aim to take the uncertainty out of preparing the proper paperwork for our clients.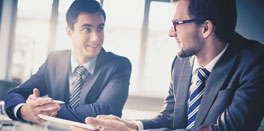 Our Vision
Our vision for DPT is to maintain a reputation that is noted not only for success, but also for honesty, integrity and transparency.  DPT hopes to always under-promise and over-deliver. 
Our professional document preparation team helps those who desire assistance in completing and filing their forms & documents. Let DPT relieve you of your paperwork frustrations.
Our Primary Services
Emphasizing professionalism, thoroughness, & transparency
Document Preparation
After initial screening consultation and appointment as agent, DPT prepares and files necessary documents to any appropriate party on behalf of our clients. Client confidentiality is an utmost priority for our company.  We assure that your documents are prepared correctly according to your direction.
Agent Services
DPT is appointed as an agent with the power and right to act on the client's behalf and in their stead. That power is limited to those duties necessary to complete any forms, documents, or applications and fulfill any contractual obligations to our clients. We will not participate in representing any false claims or misrepresentations.
Case Follow-up
DPT does not leave clients hanging after filing clients' paperwork. We track the progress of necessary filings until a final disposition is made if appropriate. We are essentially your personal virtual assistant.
Let Doc Prep Team deliver the right solution for you.
Each client situation is unique, so DPT offers a screening evaluation to see if there is a reasonable solution that fulfills their needs. We can help handle the frustrations of the paperwork for you in a professional and timely manner.